We are always looking for bright, cheerful and self motivated volunteers from the age of 18 to join our news, researchers or presenters teams dedicated to leisure and entertainment.
After receiving your application we may ask you to come along and meet us so we can explain everything to you.
If you are looking to be a presenter we will record a 'voice check' on the day and book you in to our training studio. Normally five, one hour sessions provides enough training to offer you an 'on-air' test show, however we cannot guarantee a placement within Leisure FM after your training.
You will be charged £3 an hour to cover studio time which is payable on each day you attend.
We suggest you familiarise your self with Leisure FM by viewing pages within our website and also take some time to listen to the station, this will give you an insight into our programming and policy.




Monday to Friday: 3.30pm, 5.30pm & 10.30pm
Sunday, Wednesday, Thursday & Friday: 7.30am & 10.30pm
Also, live presenter mentions throughout our daily shows
and to read on our events page.
Sunday: 2.30pm & 8.30pm
Monday: 7.30am, 6.00pm & 8.30pm
Tuesday: 7.30am, 6.00pm & 8.30pm

The Sunday Spotlight Show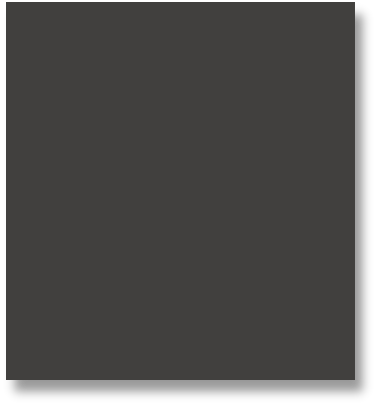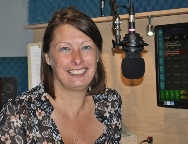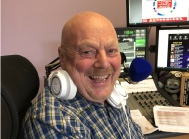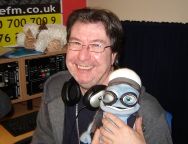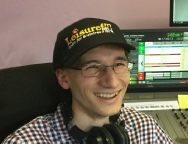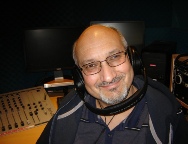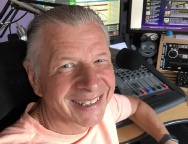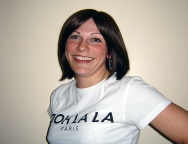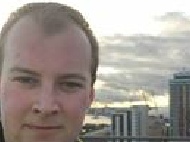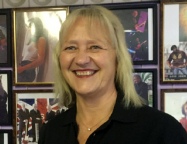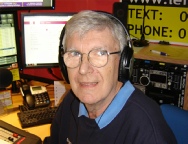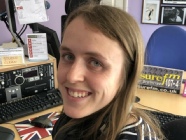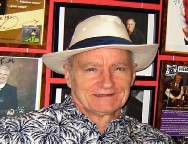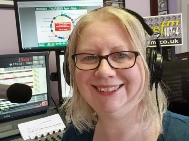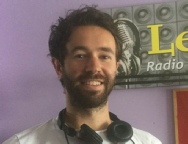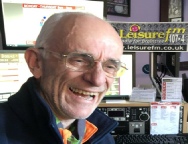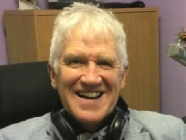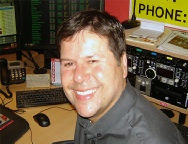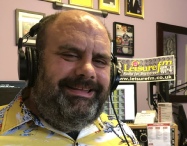 HOME
SHOWS/TEAM
EVENTS
ADVERTISE
ABOUT US
CONTACT
SHOP
WEBCAM
LISTEN LIVE

8.00am - 11.00am
11.00am - 2.00pm
2.00pm - 4.00pm
4.00pm - 7.00pm
7.00pm - 8.00pm
8.00pm - 11.00pm
11.00pm - 12.00pm
12.00pm - 8.00am
8.00am - 11.00am
11.00am - 2.00pm
2.00pm - 4.00pm
4.00pm - 7.00pm
7.00pm - 8.00pm
8.00pm - 11.00pm
11.00pm - 12.00pm
12.00pm - 8.00am
8.00am - 11.00am
11.00am - 2.00pm
2.00pm - 4.00pm
4.00pm - 7.00pm
7.00pm - 8.00pm
8.00pm - 11.00pm
11.00pm - 12.00pm
12.00pm - 8.00am
8.00am - 11.00am
11.00am - 2.00pm
2.00pm - 4.00pm
4.00pm - 7.00pm
7.00pm - 8.00pm
8.00pm - 11.00pm
11.00pm - 12.00pm
12.00pm - 8.00am
8.00am - 11.00am
11.00am - 2.00pm
2.00pm - 4.00pm
4.00pm - 7.00pm
7.00pm - 8.00pm
8.00pm - 11.00pm
11.00pm - 12.00pm
12.00pm - 9.00am
9.00am - 11.00am
11.00am - 2.00pm
2.00pm - 5.00pm
5.00pm - 7.00pm
7.00pm - 8.00pm
8.00pm - 11.00pm
11.00pm -12.00pm
12.00pm - 9.00am
9.00am - 11.00am
11.00am - 2.00pm
2.00pm - 5.00pm
5.00pm - 7.00pm
7.00pm - 8.00pm
8.00pm - 11.00pm
11.00pm - 12.00pm
12.00pm - 8.00am
Breakfast
Brunch
Leisure Siesta
Drive-time
Rock n Roll
All decades Classics
Chill Out tunes
All decades Classics
Breakfast
Brunch
Leisure Siesta
Drive-time
60's Classics
All decades Classics
Chill Out tunes
All decades Classics
Breakfast
Brunch
Leisure Siesta
Drive-time
70's Classics
All decades Classics
Chill Out tunes
All decades Classics
Breakfast
Brunch
Leisure Siesta
Drive-time
80's Classics
All decades Classics
Chill Out tunes
All decades Classics
Breakfast
Brunch
Friday Buzz
Drive-time
90's Classics
All decades Classics
Chill Out tunes
All decades Classics
Saturday Mix
Music Machine
Saturday Montage
Party Mix
The Classics
Classic tracks
Chill Out tunes
All Decades Classics
Breakfast
Spotlight
Afternoon Delight
Motown & Disco
New Country
All decades Classics
Chill Out tunes
All decades Classics
Rusel Broadway
Dan Winnington
Leisure Siesta
Richard Taylor
Non-Stop
Classic Tracks
Paul Bowen
Classic Tracks
Colin Barber
Howard Jardine
Leisure Siesta
Richard Taylor
Non-Stop
Classic Tracks
Paul Bowen
Classic Tracks
Colin Barber
Bob Miller
Leisure Siesta
Simon Dixon
Non-Stop
Classic Tracks
Paul Bowen
Classic Tracks
Colin Barber
Harry Allen
Leisure Siesta
Clayton Welsh
Non Stop
Classic Tracks
Paul Bowen
Classic Tracks
Steve Rayner
Deb's
Friday Buzz
Colin Barber
Non-Stop
Classic Tracks
Paul Bowen
Classic Tracks
Rusel Broadway
Christine Strong
Non-Stop
Party Mix
Rock N Roll
Classic Tracks
Paul Bowen
Classic Tracks
Steve R & Deb's
Dave Heaney
Dan Winnington
Colin Barber
Non-Stop
Classic Tracks
Paul Bowen
Classic Tracks

8.00am - 11.00am
11.00am - 2.00pm
2.00pm - 4.00pm
4.00pm - 7.00pm
7.00pm - 8.00pm
8.00pm - 11.00pm
11.00pm - 12.00pm
12.00pm - 8.00am
8.00am - 11.00am
11.00am - 2.00pm
2.00pm - 4.00pm
4.00pm - 7.00pm
7.00pm - 8.00pm
8.00pm - 11.00pm
11.00pm - 12.00pm
12.00pm - 8.00am
8.00am - 11.00am
11.00am - 2.00pm
2.00pm - 4.00pm
4.00pm - 7.00pm
7.00pm - 8.00pm
8.00pm - 11.00pm
11.00pm - 12.00pm
12.00pm - 8.00am
8.00am - 11.00am
11.00am - 2.00pm
2.00pm - 4.00pm
4.00pm - 7.00pm
7.00pm - 8.00pm
8.00pm - 11.00pm
11.00pm - 12.00pm
12.00pm - 8.00am
8.00am - 11.00am
11.00am - 2.00pm
2.00pm - 4.00pm
4.00pm - 7.00pm
7.00pm - 8.00pm
8.00pm - 11.00pm
11.00pm - 12.00pm
12.00pm - 9.00am
9.00am - 11.00am
11.00am - 2.00pm
2.00pm - 5.00pm
5.00pm - 7.00pm
7.00pm - 8.00pm
8.00pm - 11.00pm
11.00pm -12.00pm
12.00pm - 9.00am
9.00am - 11.00am
11.00am - 2.00pm
2.00pm - 5.00pm
5.00pm - 7.00pm
7.00pm - 8.00pm
8.00pm - 11.00pm
11.00pm - 12.00pm
12.00pm - 8.00am

Rusel Broadway
Geoff Vote
Leisure Siesta
Richard Taylor
Non-Stop
Classic Tracks
Paul Bowen
Classic Tracks
Colin Barber
Howard Jardine
Leisure Siesta
Christine Strong
Non-Stop
Classic Tracks
Paul Bowen
Classic Tracks
Colin Barber
Debs
Leisure Siesta
Steve Rayner
Non-Stop
Classic Tracks
Paul Bowen
Classic Tracks
Colin Barber
Harry Allen
Leisure Siesta
Clayton Welsh
Non Stop
Classic Tracks
Paul Bowen
Classic Tracks
Matt Suckling
Debs
Friday Buzz
Colin Barber
Non-Stop
Classic Tracks
Paul Bowen
Classic Tracks
Paul Bowen
Dan Winnington
Rachel Perkins
Party Mix
Rock N Roll
Classic Tracks
Paul Bowen
Classic Tracks
Steve R & Deb's
Dave Heaney
Dan Winnington
Paul Bowen & Judith
Non-Stop
Classic Tracks
Paul Bowen
Classic Tracks
Breakfast
Brunch
Leisure Siesta
Drive-time
Rok n Roll
All decades Classics
Chill Out tunes
All decades Classics
Breakfast
Brunch
Leisure Siesta
Drive-time
60's Classics
All decades Classics
Chill Out tunes
All decades Classics
Breakfast
Brunch
Leisure Siesta
Drive-time
70's Classics
All decades Classics
Chill Out tunes
All decades Classics
Breakfast
Brunch
Leisure Siesta
Drive-time
80's Classics
All decades Classics
Chill Out tunes
All decades Classics
Breakfast
Brunch
Friday Buzz
Drive-time
90's Classics
All decades Classics
Chill Out tunes
All decades Classics
Saturday Mix
Music Machine
Saturday Montage
Party Mix
The Classics
Classic tracks
Chill Out tunes
All Decades Classics
Breakfast
Spotlight
Afternoon Delight
Musical Magic
New Country
All decades Classics
Chill Out tunes
All decades Classics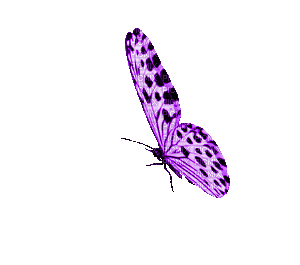 8.00am - 11.00am
11.00am - 2.00pm
2.00pm - 4.00pm
4.00pm - 7.00pm
7.00pm - 8.00pm
8.00pm - 11.00pm
11.00pm - 12.00pm
12.00pm - 8.00am
8.00am - 11.00am
11.00am - 2.00pm
2.00pm - 4.00pm
4.00pm - 7.00pm
7.00pm - 8.00pm
8.00pm - 11.00pm
11.00pm - 12.00pm
12.00pm - 8.00am
8.00am - 11.00am
11.00am - 2.00pm
2.00pm - 4.00pm
4.00pm - 7.00pm
7.00pm - 8.00pm
8.00pm - 11.00pm
11.00pm - 12.00pm
12.00pm - 8.00am
8.00am - 11.00am
11.00am - 2.00pm
2.00pm - 4.00pm
4.00pm - 7.00pm
7.00pm - 8.00pm
8.00pm - 11.00pm
11.00pm - 12.00pm
12.00pm - 8.00am
8.00am - 11.00am
11.00am - 2.00pm
2.00pm - 4.00pm
4.00pm - 7.00pm
7.00pm - 8.00pm
8.00pm - 11.00pm
11.00pm - 12.00pm
12.00pm - 9.00am
9.00am - 11.00am
11.00am - 2.00pm
2.00pm - 5.00pm
5.00pm - 7.00pm
7.00pm - 8.00pm
8.00pm - 11.00pm
11.00pm -12.00pm
12.00pm - 9.00am
9.00am - 11.00am
11.00am - 2.00pm
2.00pm - 5.00pm
5.00pm - 7.00pm
7.00pm - 8.00pm
8.00pm - 11.00pm
11.00pm - 12.00pm
12.00pm - 8.00am
Breakfast
Brunch
Leisure Siesta
Drive-time
Rock n Roll
All decades Classics
Chill Out tunes
All decades Classics
Breakfast
Brunch
Leisure Siesta
Drive-time
60's Classics
All decades Classics
Chill Out tunes
All decades Classics
Breakfast
Brunch
Leisure Siesta
Drive-time
70's Classics
All decades Classics
Chill Out tunes
All decades Classics
Breakfast
Brunch
Leisure Siesta
Drive-time
80's Classics
All decades Classics
Chill Out tunes
All decades Classics
Breakfast
Brunch
Friday Buzz
Drive-time
90's Classics
All decades Classics
Chill Out tunes
All decades Classics
Saturday Mix
Music Machine
Saturday Montage
Party Mix
The Classics
Classic tracks
Chill Out tunes
All Decades Classics
Breakfast
Spotlight
Afternoon Delight
Pick of the Pops
New Country
All decades Classics
Chill Out tunes
All decades Classics
Rusel Broadway
Geoff Vote
Leisure Siesta
Richard Taylor
Non-Stop
Classic Tracks
Paul Bowen
Classic Tracks
Colin Barber
Howard Jardine
Leisure Siesta
Geoff Vote
Non-Stop
Classic Tracks
Paul Bowen
Classic Tracks
Colin Barber
Bob Miller
Leisure Siesta
Debs / Steve Rayner
Non-Stop
Classic Tracks
Paul Bowen
Classic Tracks
Colin Barber
Harry Allen
Leisure Siesta
Clayton Welsh
Non Stop
Classic Tracks
Paul Bowen
Classic Tracks
Steve Rayner
Deb's
Friday Buzz
Colin Barber
Non-Stop
Classic Tracks
Paul Bowen
Classic Tracks
Rusel Broadway
Christine Strong
Non-Stop
Party Mix
Rock N Roll
Classic Tracks
Paul Bowen
Classic Tracks
Steve R & Deb's
Paul Bowen
Dan Winnington
Colin Barber
Non-Stop
Classic Tracks
Paul Bowen
Classic Tracks

8.00am - 11.00am
11.00am - 2.00pm
2.00pm - 4.00pm
4.00pm - 7.00pm
7.00pm - 8.00pm
8.00pm - 11.00pm
11.00pm - 12.00pm
12.00pm - 8.00am
8.00am - 11.00am
11.00am - 2.00pm
2.00pm - 4.00pm
4.00pm - 7.00pm
7.00pm - 8.00pm
8.00pm - 11.00pm
11.00pm - 12.00pm
12.00pm - 8.00am
8.00am - 11.00am
11.00am - 2.00pm
2.00pm - 4.00pm
4.00pm - 7.00pm
7.00pm - 8.00pm
8.00pm - 11.00pm
11.00pm - 12.00pm
12.00pm - 8.00am
8.00am - 11.00am
11.00am - 2.00pm
2.00pm - 4.00pm
4.00pm - 7.00pm
7.00pm - 8.00pm
8.00pm - 11.00pm
11.00pm - 12.00pm
12.00pm - 8.00am
8.00am - 11.00am
11.00am - 2.00pm
2.00pm - 4.00pm
4.00pm - 7.00pm
7.00pm - 8.00pm
8.00pm - 11.00pm
11.00pm - 12.00pm
12.00pm - 9.00am
9.00am - 11.00am
11.00am - 2.00pm
2.00pm - 5.00pm
5.00pm - 7.00pm
7.00pm - 8.00pm
8.00pm - 11.00pm
11.00pm -12.00pm
12.00pm - 9.00am
9.00am - 11.00am
11.00am - 2.00pm
2.00pm - 5.00pm
5.00pm - 7.00pm
7.00pm - 8.00pm
8.00pm - 11.00pm
11.00pm - 12.00pm
12.00pm - 8.00am
Rusel Broadway
Geoff Vote
Leisure Siesta
Richard Taylor
Non-Stop
Classic Tracks
Paul Bowen
Classic Tracks
Colin Barber
Howard Jardine
Leisure Siesta
Christine Strong
Non-Stop
Classic Tracks
Paul Bowen
Classic Tracks
Colin Barber
Bob Miller
Leisure Siesta
Debs / Steve Rayner
Non-Stop
Classic Tracks
Paul Bowen
Classic Tracks
Colin Barber
Harry Allen
Leisure Siesta
Clayton Welsh
Non Stop
Classic Tracks
Paul Bowen
Classic Tracks
Steve Rayner
Deb's
Friday Buzz
Colin Barber
Non-Stop
Classic Tracks
Paul Bowen
Classic Tracks
Harry Allen
Rachel Perkins
Non-Stop
Party Mix
Rock N Roll
Classic Tracks
Paul Bowen
Classic Tracks
Steve R & Deb's
Dave Heaney
Dan Winnington
Paul Bowen & Judith
Non-Stop
Classic Tracks
Paul Bowen
Classic Tracks
Breakfast
Brunch
Leisure Siesta
Drive-time
Rock n Roll
All decades Classics
Chill Out tunes
All decades Classics
Breakfast
Brunch
Leisure Siesta
Drive-time
60's Classics
All decades Classics
Chill Out tunes
All decades Classics
Breakfast
Brunch
Leisure Siesta
Drive-time
70's Classics
All decades Classics
Chill Out tunes
All decades Classics
Breakfast
Brunch
Leisure Siesta
Drive-time
80's Classics
All decades Classics
Chill Out tunes
All decades Classics
Breakfast
Brunch
Friday Buzz
Drive-time
90's Classics
All decades Classics
Chill Out tunes
All decades Classics
Saturday Mix
Music Machine
Saturday Montage
Party Mix
The Classics
Classic tracks
Chill Out tunes
All Decades Classics
Breakfast
Spotlight
Afternoon Delight
Simply Swing
New Country
All decades Classics
Chill Out tunes
All decades Classics